Van Visit Requirements
What does the FARM Science Van provide?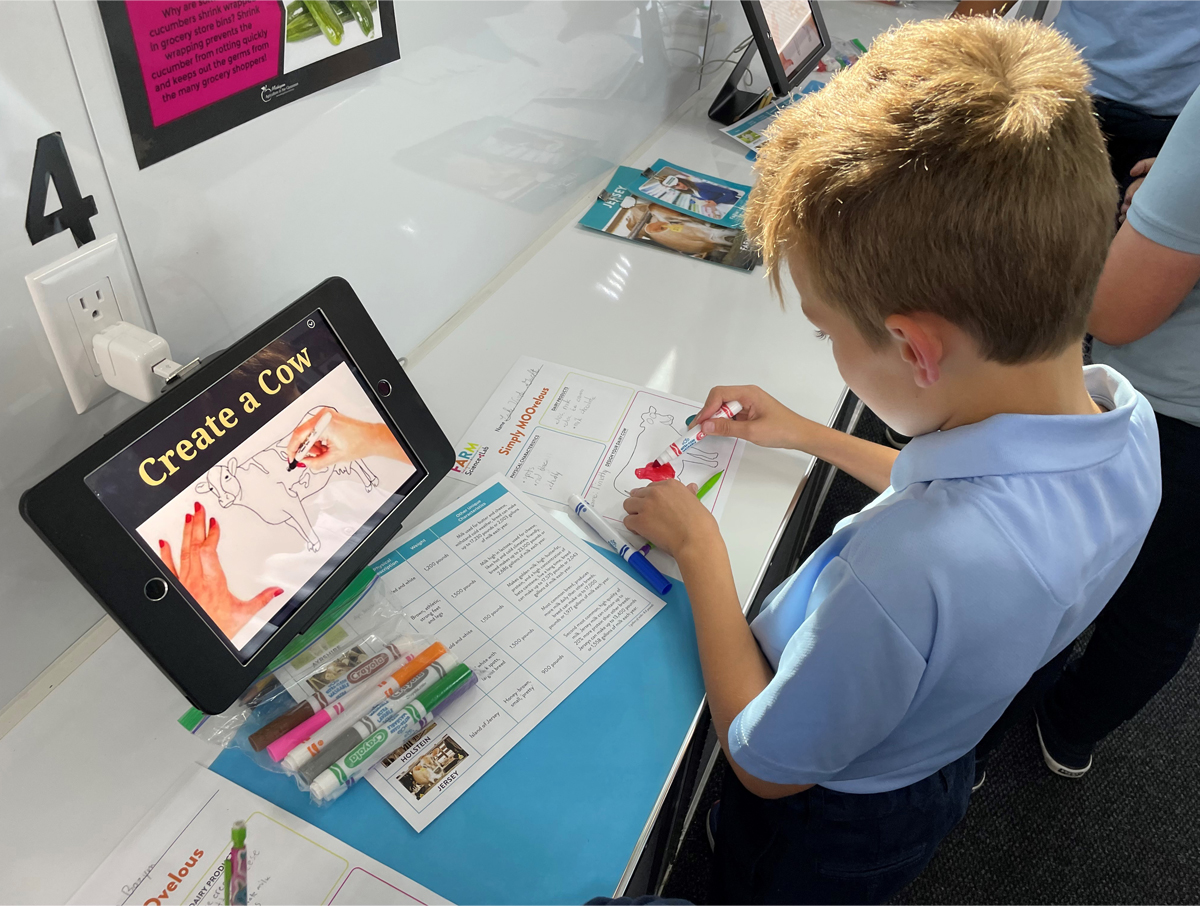 Next Generation Science Standards aligned lessons for grades Kindergarten through fifth grade, developed by a certified teacher, that illustrates the value of agriculture in our daily lives.
Students work in pairs to complete a hands-on science experience integrating Science, Technology, Engineering and Math.
Agriculture-related extension materials for each classroom teacher.
Up to five 30 or 50-minute classes per day.
What does the school need to provide?
A central location for programming or opportunity to travel room-to-room.
Access to WIFI for program educator.
A classroom teacher or content specialist must be present during all FARM Science lessons.
One adult volunteer to help all day, each day of the classroom visits.
Schools are encouraged to seek community sponsorship for the program visit.
These local groups may help fund your FARM Science Van visit:
County Farm Bureaus or other agricultural businesses
Community organizations or foundations with grants
PTA or PTO