Lab Visit Requirements
What does the FARM Science Lab provide?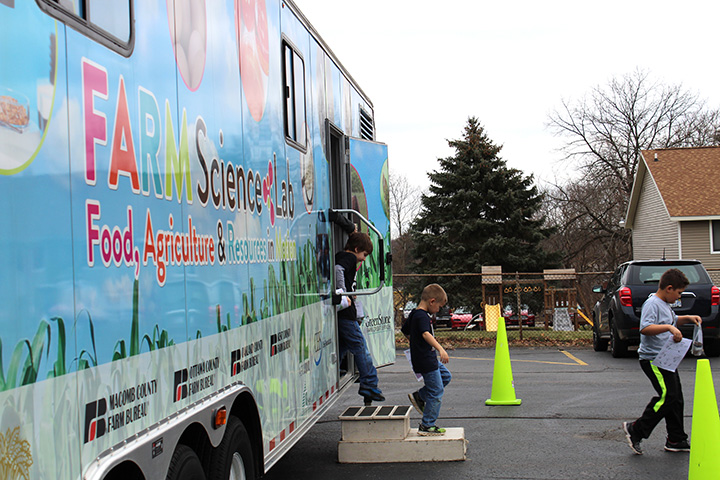 Next Generation Science Standards aligned lessons for grades K-5, developed by a certified teacher which exemplify the value of agriculture in our daily lives.
Hands-on science experience integrating Science, Technology, Engineering and Math.
Agriculture-related extension materials for each classroom
Climate-controlled, handicap accessible mobile lab
Up to five 50-minute classes per day
10 work stations (3 students per station)
What do schools need to provide?
Electrical hookup within 75 feet of trailer placement or a generator will be provided by the FARM Science Lab for an additional fee
Secure, level, paved parking space (10 feet by 50 feet)
Teachers and administrators are required to review online orientation materials prior to our visit.
A classroom teacher or content specialist must be present during all FARM Science Lab lessons.
One adult volunteer to help all day, each day of the lab's visit
Schools are encouraged to seek community sponsorship of the lab's visit. These local groups may help fund your FARM Science Lab visit:

County Farm Bureaus or other agricultural businesses
Local Farm Bureau Insurance agency
Community organizations or foundations with grants
PTA or PTO