Educator of the Year 2021
Missaukee County teacher named Farm Bureau Educator of the Year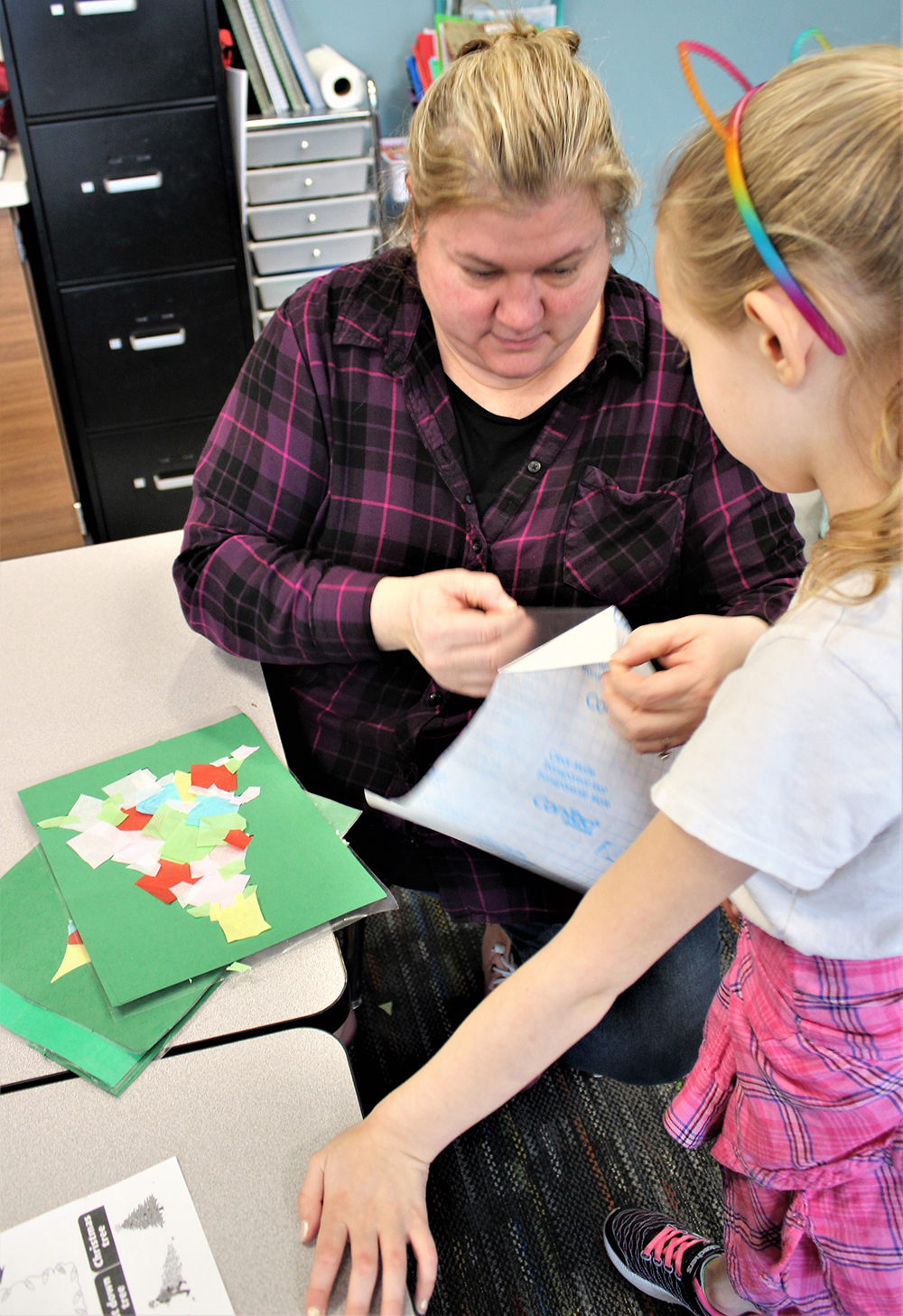 During National Agriculture Week, March 21-27, Michigan Farm Bureau (MFB) announced Lake City first-grade teacher Jen Nichols as its 2021 Educator of the Year. The award will be formally presented at MFB's 102nd State Annual Meeting in December.
As this year's winner Nichols earns a scholarship to attend the National Agriculture in the Classroom Conference as well as a $500 classroom grant from the Michigan Foundation for Agriculture sponsored by Agroliquid.
From taking field trips to farms and the Missaukee Conservation District to inviting local farmers into her classrooms, Nichols has built the community's agricultural connections into her first-grade classroom for many years.
Even through the pandemic, 2020 was no different. Nichols turned virtual learning into an opportunity with the Michigan Agriculture in the Classroom FARM Crates, teaching curriculum concepts with agricultural examples. Each month, she built upon the crate's topic using the included farmer videos as a substitute for in-person field trips.
The December FARM Crate focused on Christmas trees grown on a nearby farm right there in Missaukee County. Being particularly close to home for the students, she built on the lesson, adding her own twist so student could role-play the farmer, growing and selling Christmas trees, or a customer purchasing a tree — all while teaching about goods, services and economics.
"Jen is always asking her students to brainstorm what they know about a topic before she begins a lesson," said her nominator, Missaukee County Farm Bureau Promotion & Education Chair Ellen Vanderwal. "She uses her creativity to build on the students' previous knowledge to help them think critically. I have enjoyed volunteering in her classroom and look forward to continuing to work with Jen as we move back to in-person learning."
Jen and her colleagues partnered with Missaukee Conservation District to help Lake City Elementary become a green school. Students learn how natural resources connect to our daily lives along with concepts such as recycling to build their school's green plan.
Efforts by Missaukee's Promotion & Education volunteers have also helped connect how northern Michigan farmers care for the environment.
MFB's Educator of the Year Award recognizes teachers who excel at integrating agriculture and natural resource concepts into school curricula and who challenge students to develop critical thinking skills through the analysis of agricultural issues and information. Teachers are nominated annually by county Farm Bureaus for this award.
Sponsorship for this award is provided by the Michigan Foundation for Agriculture, a 501(c)(3) governed by Michigan Farm Bureau's Board of Directors, which positively contributes to the future of Michigan agriculture through leadership and educational programming.